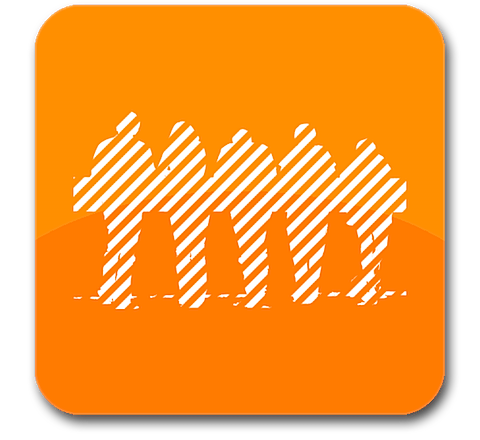 Chalk it up to the new year, or the departed old one, but I'm sitting here now reflective and grateful. For as I'm about to explain, I have been blessed with an amazing group of friends.
Both at home and at school, the people that choose to put up with me are, by far, the most unique, talented, perservering, and giving people with whom I have had the privilege to cross paths. I will spare the Breakfast Club-esque descriptions for each one of them, but suffice it to say that they're as unique as they are similar.
Last year we have, for the first time in a long time, been lucky enough to add a few new friends to our longstanding core group, and they very quickly caught on to an interesting phenomena that revolves in our little circle – we all, quite frequently, make fun of one another.
Now this might sound normal, and in certain quantities it's almost unavoidable, but we seem to do it more often than other social cohorts. Whether in front of each other, or not (spelled g-o-s-s-i-p), we always seem to revert to the same pastime – consistent, innocuous, ridicule. Now it's important to keep in mind that this regular tomfoolery is not done with any sordid malice, which brings me to the question at hand – if not to hurt the other person, why do we do it?
I've thought about the answer to this question for a while now (often during periods when one of us took one of those verbal lashings slightly more personally than usual, haha), and believe that I have arrived at the main explanation.
I say main reason with precise intention – there are likely many reasons for this peculiar behavior extending far into realms of our own respective psyches. But of all of the explanations out there, only one seems to make the most sense: we do it in order to keep each other in check. Let me explain.
The vast majority of our friends have now finished school. They, along with those of us still in school, work hard at their jobs, in addition to balancing friends, family, significant others, volunteering, side projects, and the like, all on a daily basis. Now one couldn't really characterize this as out of the ordinary, but it does lend itself to one pitfall: it's quite easy to begin to take yourself either too seriously, or not seriously enough. It is here that our ridicule system is most efficient: it acts as as either a wake-up call (you get made fun of to your face), or as a collaborative expression of concern (behind your back). It seems to me that we hold each of us in our circle to a high behavioral standard (academically, professionally, socially, etc) and when one of us falls below it, the rest "give that person crap" about it.
While this may answer the question as to why we make fun of each other so much, it raises another valid point: if we're just trying to help, why do it in such a weird way? The answer to that question lies within our group's complete and unwavering avoidance of confrontation. This means that in addition to our symptomatic social interaction tendencies (we're mostly engineers), we also create unique ways of expressing ourselves with each other. Doing something dumb? You're going to get made fun of. Want it to stop? Stop doing what you're doing…
I wrote the words above while on vacation just before New Years, and looking back at what I wrote, I can't help but think that although my theory does explain why we make so much fun of each other, it doesn't do much in terms of a lesson learned. Ideally this post would contain some sort of New Year's resolution, promising to make less fun of each other, but let's be honest, that'd be the first resolution we'd break. Instead, here and now, let me say that I'm going to try to be more constructive with my feedback, and if I'm not, I'll at least be able to explain why.